Custom Candy Cart
for Rent
Indulge in the sweetest treats and delight your guests with our fabulous candy cart rental. Perfect for parties and events, our candy cart is a charming addition that will add a touch of whimsy to any celebration. Adorned with beautiful balloon decor, this eye-catching cart is sure to capture everyone's attention.

Inside the cart, you'll find five carefully curated candy containers overflowing with an array of delectable sweets. From classic favorites to irresistible gourmet candies, there's something to satisfy every sweet tooth. Whether it's gummy bears, lollipops, or chocolate delights, your guests will be spoiled for choice.
Not only is our candy cart a feast for the taste buds, but it also creates a fun and interactive experience. Guests can easily help themselves to their favorite treats, making it a delightful centerpiece for your party. With its vibrant colors and delectable offerings, the candy cart is a crowd-pleaser for all ages.
Safety and quality are our top priorities. Rest assured that our candy cart and candy containers are meticulously maintained and regularly sanitized for maximum cleanliness. We understand the importance of creating a safe environment for everyone to enjoy.
So, why not add a touch of sweetness to your next event? Our candy cart with balloon decor and candy-filled containers will surely leave a lasting impression on your guests. Contact us today to reserve this delightful addition and make your party a truly unforgettable experience.
Professional delivery to
Katy, Texas
and surrounding areas. Please submit a quote or contact us to be sure we service your area.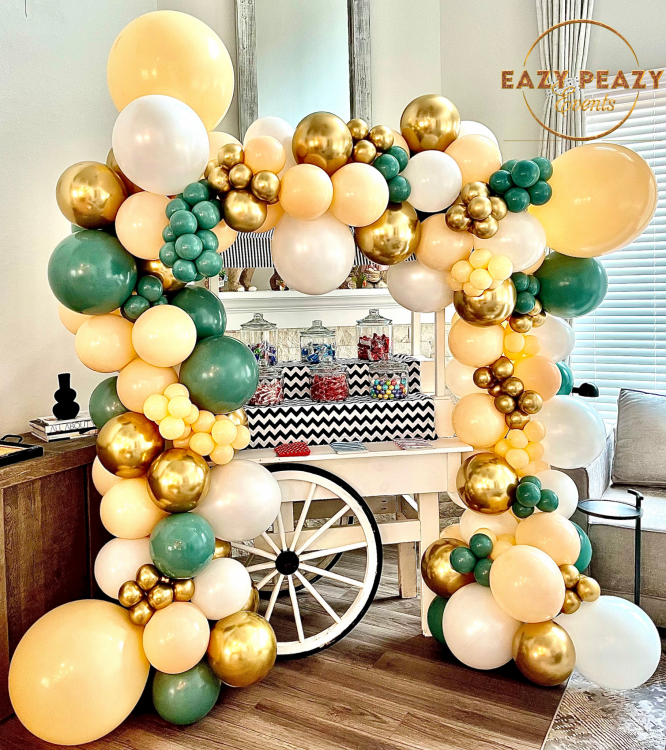 Custom Candy Cart
from $1,000.00