We offer bouncy houses for events with flexible delivery, exceptional customer service, and a commitment to making your gathering unforgettable. Contact us now to reserve your perfect inflatable experience and see everyone bounce with excitement!"
Professional delivery to
Katy, Texas
and surrounding areas. Please submit a quote or contact us to be sure we service your area.
Bounce houses are an extremely popular option for entertainment for kids across the nation. Bounce houses are entertaining and colorful and are ideal for entertainment at corporate events as well as birthday parties. Our inflatable bounce houses allow kids to have plenty of fun and have plenty of energy. Meanwhile, parents can relax and have fun with their other adult friends.
Inflatable bouncers can accommodate up to 4-8 children at a time. Children should remove their shoes prior to entering. Unless it is specifically mentioned that water is not added to a bounce house. We request that you do not allow any sharp objects such as soap, toys, or even silly strings to be used in the bounce house.
You will create wonderful memories for your children and they will remember that day. The majority of our bounce houses feature an entry/exit ramp that is secure in the front of the house to ease the process of getting in and out. One safety features often included is a security net that can be attached to walls and an enclosed entry area.
You can be sure that your event will be a success for both parents and children.
23'X14' Melly Yelly Slide
from $350.00
23'X14' Purple 2-In-1 Combo
from $215.00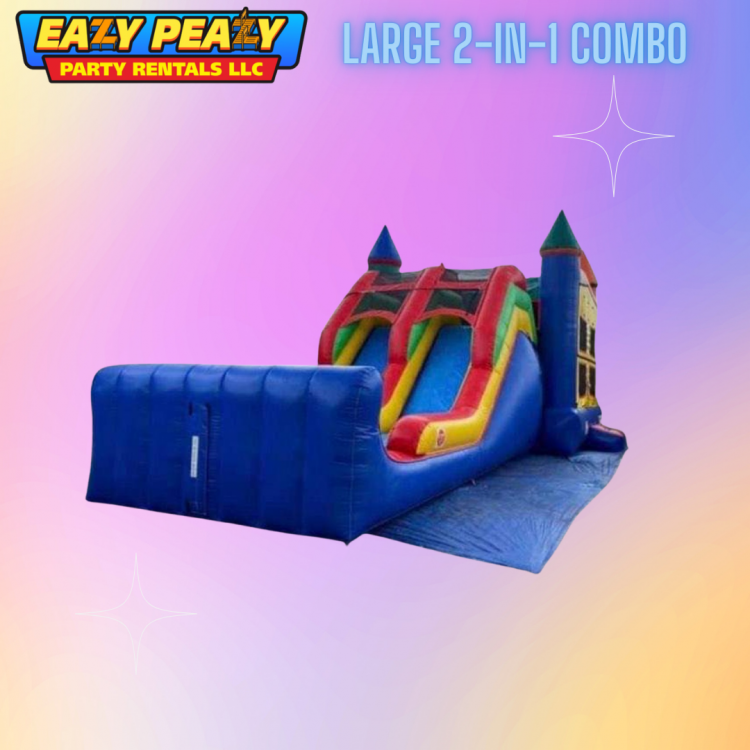 31'X17' Large 2-in-1 Combo Bounce House Slide
from $325.00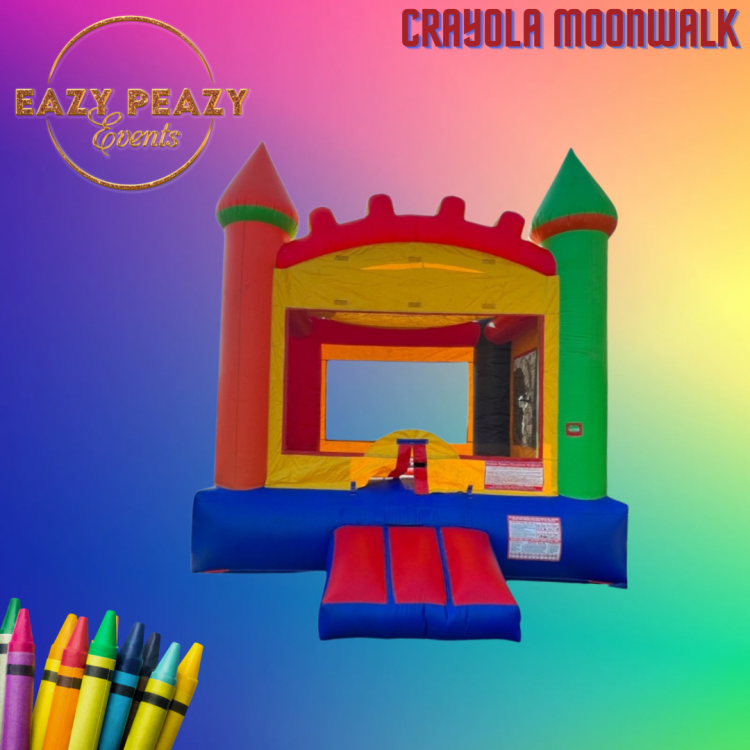 bouncy house (CRAYOLA) 15'X15'
from $115.00
bouncy house (PRINCESS) 15'X15'
from $115.00